Our Team of Sales Agents
We have sales agents covering the whole of the UK and Ireland. They are always happy to come and visit you to discuss the range with catalogues, samples, news about the latest best-sellers and more - and of course take your orders!
If your business is based outside the UK and Ireland or is internet-only, please contact us directly as your account will be managed by our head office
To see the name and contact details of your local agent please click the region in which your business is based on the map.
If the map isn't working correctly in your browser please click here.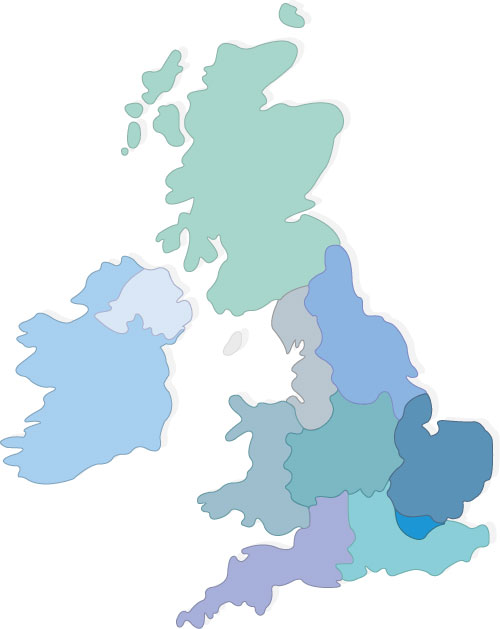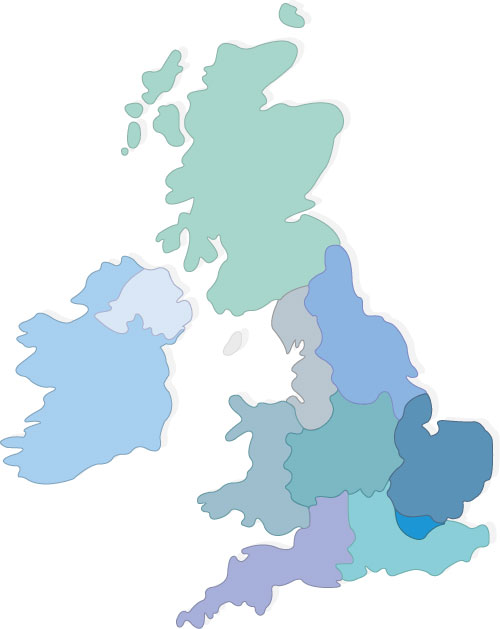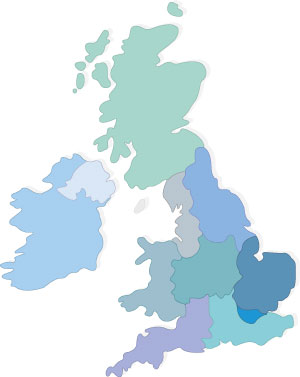 North East: Alina Clark
Alina covers Durham, North Lincolnshire, Northumberland, Tyne & Wear and Yorkshire.
07908 792420
alina.clark@avagency.co.uk
North West: Helen Vickerman
Helen covers the counties of Cheshire, Cumbria, Lancashire, Greater Manchester and Merseyside.
07976 285877
helen@helenvickerman.co.uk
If you trade in Northern Ireland, your account will be handled directly by our sales department
01892 703660
sales@transomnia.com
If you trade in the Republic of Ireland, your account will be handled directly by our sales department
+44 1892 703660
sales@transomnia.com
Midlands: Tracy Osborne
Tracy covers the counties of Derbyshire, Gloucestershire, Herefordshire, Leicestershire, Northamptonshire, Nottinghamshire, Oxfordshire, Rutland, Shropshire, Staffordshire, Warwickshire, West Midlands and Worcestershire.
07971 887065
tracyjosborne@virginmedia.com
East Anglia: Richard Longmate
Richard's area comprises Bedfordshire, Buckinghamshire, Cambridgeshire, Essex, Hertfordshire, South Lincolnshire, Middlesex (North of the M4), Norfolk and Suffolk.
07710 231842
richard@richardlongmate.co.uk
South West: Rosie Trow
Rosie covers Cornwall, Devon, Dorset, Somerset, Wiltshire, and Bristol & North West Somerset (formerly Avon).
07831 229876
rosie.trow@btinternet.com
South East: Richard and Nicola Freeman
Richard and Nicola cover Berkshire, Kent, Hampshire (including the Isle of Wight), Middlesex (south of the M4), Surrey and Sussex.
Richard Freeman
07967 718893
richard@freemanagencies.co.uk

Nicola Freeman
07894 806276
nicola@freemanagencies.co.uk
If you trade within the London postcode area, your account will be handled directly by our sales department
01892 703660
sales@transomnia.com